Skip to Content
Active Lifestyles, Activities & Sports Complex
Active Lifestyle and Sports
For owners living in Hershey's Mill, there are almost unlimited venues for staying active. Those preferring to walk or jog will find almost 5 miles of paved walking trails for their use along with unpaved but mulched trails through the woods, Since the Mill is gated, there are also over 5 miles of paved streets with little or no traffic for safe biking.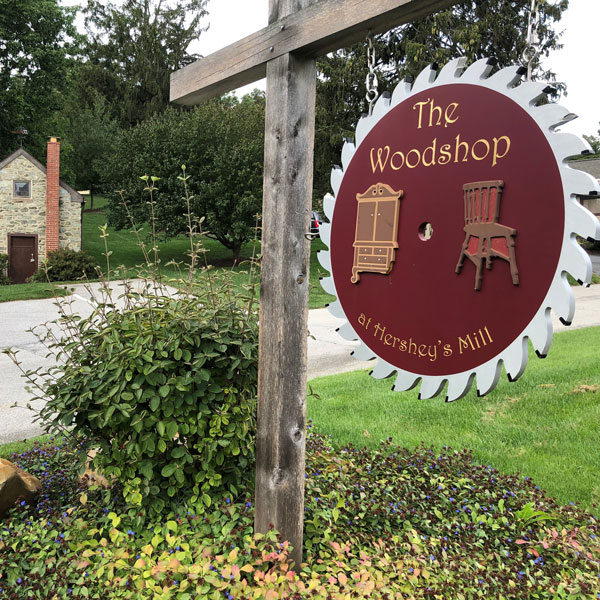 Enjoy the Outdoors at Hershey's Mill
Just being outside can be enjoyable with the carefully landscaped views provided by our own Hershey's Mill Landscape Company. The ever-expanding Sports Complex includes a large, heated pool, bocce courts, pickleball courts, Tiger Turf tennis courts, shuffleboard courts, paddleball courts, horseshoe pits, and more. Hershey's Mill also has a Cycling Group and Bowling League. There are Ping Pong tables, Billiards Tables, and many other group activities.
The Hershey's Mill Golf Club is a private course with 18 challenging holes and is perfect for both duffers and the more accomplished golfers. Full, Associate and Social Memberships may be available to Hershey's Mill residents.
Activities
Hershey's Mill offers over 35 different ongoing activities options for residents. This means that Hershey's Mill residents can be as active as they desire to be. Activities are well organized, and each one has a contact person who can provide information on that particular activity.
Activities cover a wide variety of interests and include: the Art Group, Merry Makers Club, Billiards Club, Bingo, Bike Club, Book Discussion Group, Bowling, Bridge, Card Games, Caregiver's Support Group, Chester County Hospital Auxiliary, Computer Club (PC), Cradle Stitchers, Dominoes, Exercise to DVDs, Community Garden, Canasta, Hershey's Mill Singers, Hershey's Mill Song Circle, Hershey's Mill Players, Knitting Circle, Mah Jong, Men's Bible Study, Mermaid Book Club, Model Railroaders, Nature Group, National Affairs Forum, Newer Users' Mac Group, Paoli Hospital Auxiliary, Photography Club, Pinochle Club, Poker Club, Technology Committee, Quilters, Scattegories, Scrabble, Social Clubs, Sullivan House (Friends of Sullivan House), Table Tennis, and the Wood Shop.
No matter what interest a resident has, there is an activity or a club for them – the list is extensive. If a resident likes physical activity, the Sports Complex alone has tennis, pickleball, platform tennis (paddleball), bocce, ping pong, shuffleboard, horseshoes, and cornhole. The Bike Club is active in taking local road rides. There are exercise classes, swimming, and bowling as well. Games, books, music, art, crafts, nature, technology – all are available in Hershey's Mill for anyone who wishes to join.
There are also opportunities available to start a new club if a resident so wishes. As technology advances and lifestyles change, Hershey's Mill is an inviting and progressive place to introduce new and exciting activity options.
Come Explore the Beauty, Convenience and Safety of Hershey's Mill