Skip to Content
In Hershey's Mill There Are Many Opportunities and Places to Gather for Social Events
The Hershey's Mill Community Center is a space that is large enough to have Village meetings and social events – like holiday parties, barbeques, etc. There are also numerous sized meeting rooms, as well as a billiards room and the Hershey's Mill Library. The Community Center is also available for residents to book a private party or event.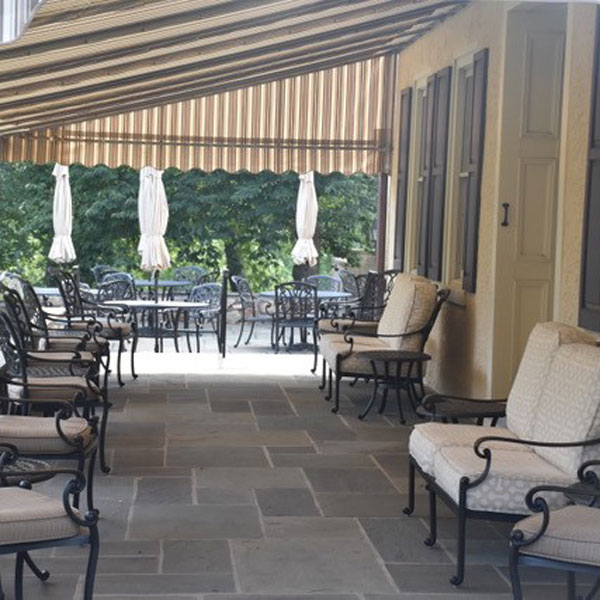 The Sullivan House
Sullivan House is the mansion of the original owner of the 800-acre Hershey's Mill property. It is beautifully restored and available for residents to rent for private parties – weddings, baby showers, birthday parties, holiday parties, etc. Sullivan House is also available for rent by non-residents. Sullivan House is complete with a large fully equipped kitchen, and beautifully appointed rooms with period furniture. Sitting high on a hill, the vistas are fantastic, and a perfect location for social gatherings.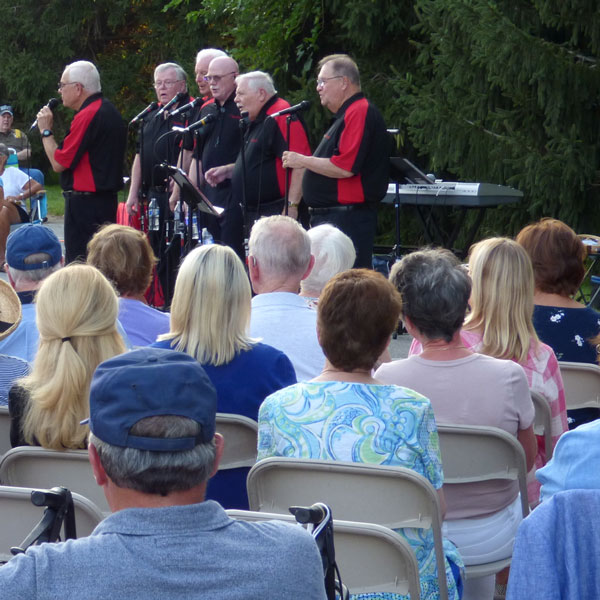 Join Us for Social Events!
The Hershey's Mill Community Pool also offers opportunities for social gatherings. In the summer pool parties are organized on the pool deck. The Cove at the Pool is a meeting room large enough for a meeting or party of up to 30 people and can be booked year-round.
In the summer Hershey's Mill Community TV offers a summer concert series free to residents. Live music is performed by local musical groups who set up in the Hershey's Mill Golf Club's parking lot. Chairs are provided. Golf carts are also welcome.
The Hershey's Mill Sports Complex hosts many gatherings through the Spring, Summer, and Fall. Residents gather to play any of the sports and enjoy food and beverages together.
The Gazebo at the Garden area has sitting benches next to a bubbling brook that flows through the property. The Gazebo hosts Community parties and is a cool, peaceful, shady spot to relax.
Come Explore the Beauty, Convenience and Safety of Hershey's Mill Villages & Golf Club